Samuel Parot
Samuel Parot Lazcano grew up learning about horses and riding from his father, Olympic rider Samuel Parot Sr. At their breeding operation in South America, Samuel Jr. had the opportunity to ride and develop young horses. Samuel Jr. went on to win the Individual Bronze Medal at the 2006 North American Young Riders Championships.
He has represented Chile in multiple Nations Cup Teams throughout Europe and in Wellington, Florida. He also represented Chile in the 2014 World Equestrian Games in Normandy.
Samuel Jr. worked for Olympic show jumper Alfredo Fernandez-Duran in Spain, as well as working with Lomas de Fuensauco at his breeding and training operation. After moving to the United States, Samuel Jr. worked for Alison Firestone Robitaille, riding and training both hunters and jumpers.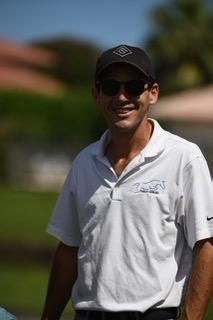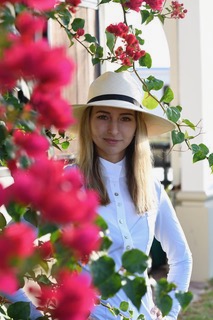 Abigail McArdle
Abigail McArdle has over 36 FEI Ranking Class wins, including Grand Prix wins in North America and Europe. As a junior, Abigail was not only the top-ranked Junior Jumper Rider at the Alltech National Horse Show, but also a winner at the national level in equitation as well as the junior hunters, including placing 5th in the USEF Hunt Seat Medal National Finals at Harrisburg and placing 6th at the USEF Show Jumping Talent Search at Gladstone.
In 2012, she won the Individual Gold Medal at the North American Young Riders Championship. Traveling throughout Europe, Abigail won Grand Prix in France, Germany, the Netherlands, and Italy, and competed for the United States on Young Riders teams and the Nations Cup Team in Lisbon. Back in the United States, Abigail won 1st place overall in the U25 National Championship in 2018. As a young professional, Abigail gained horsemanship knowledge and skills as the Barn Manager and Professional Rider for Plain Bay Sales and Katie Prudent.
Oscar Amarel
Head groom for Samuel and Abigail, Oscar has over 30 years of experience managing the top show jumping horses in the United States. He has previously worked for Katie Monahan Prudent and then Alison Firestone.